beve! party inspiration and happenings
• Lauren Boggs Meslar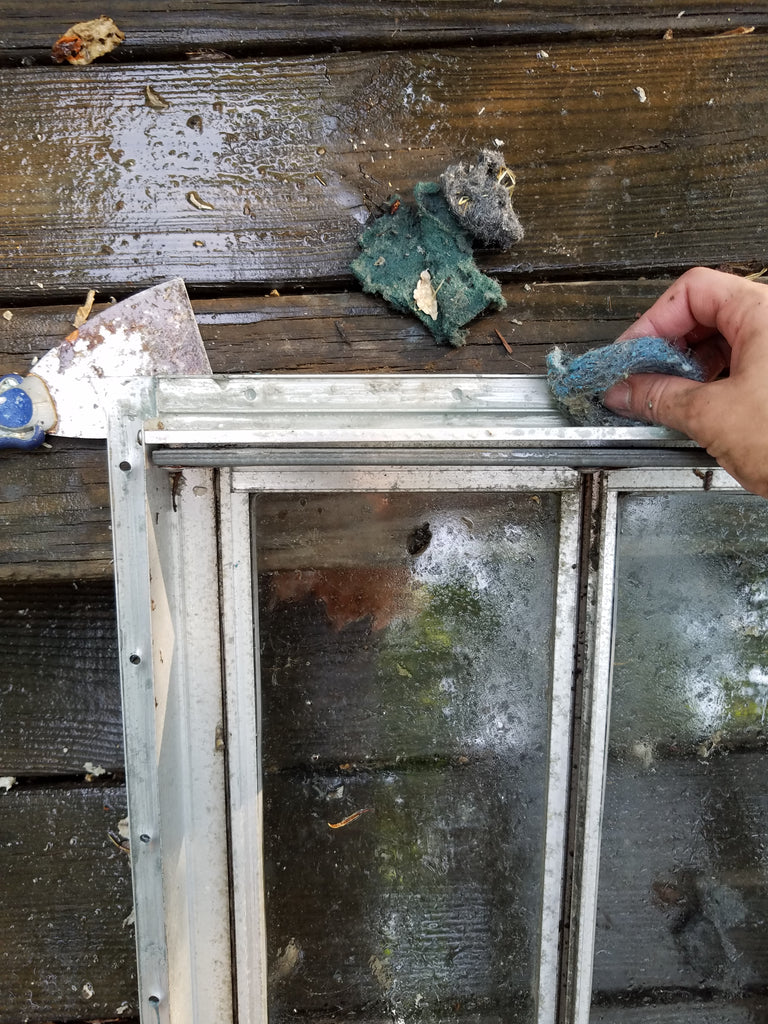 After discovering extensive water damage at the rear of our vintage camper and lots of leaks at windows and lights, we removed, cleaned, re-installed, and re-sealed the front and back trim, all windows, and all lights.
---
• Lauren Boggs Meslar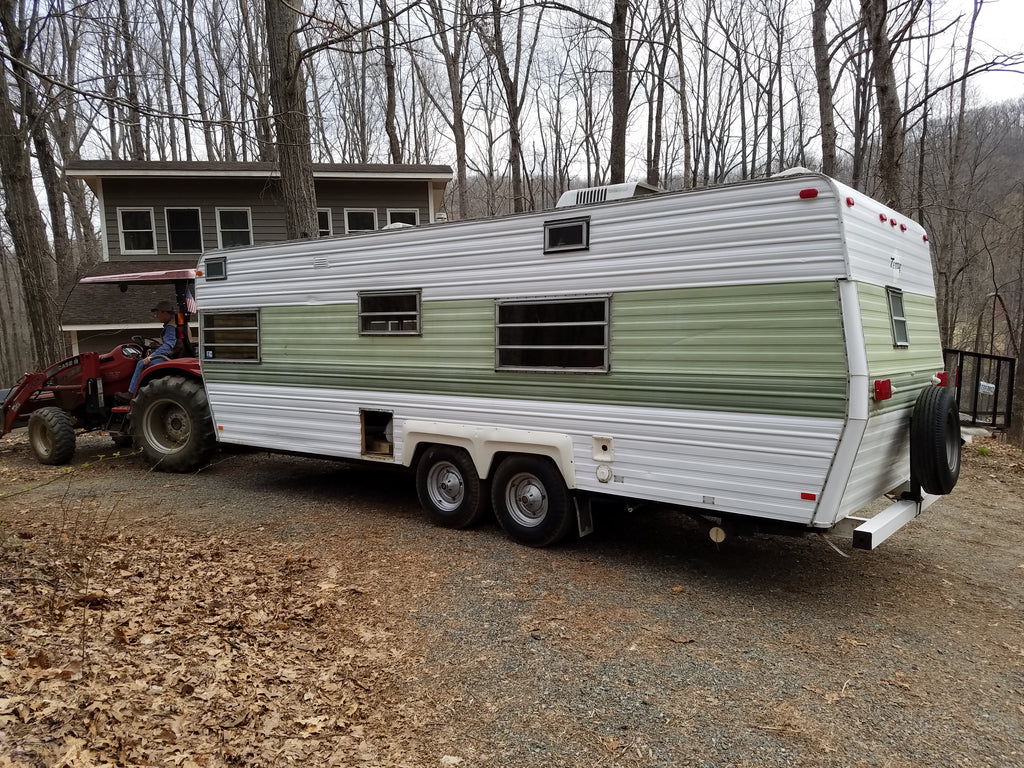 We go down to the studs after finding significant water damage in the vintage camper and we get it up the driveway and in place - ready to rebuild!
---
• Lauren Boggs Meslar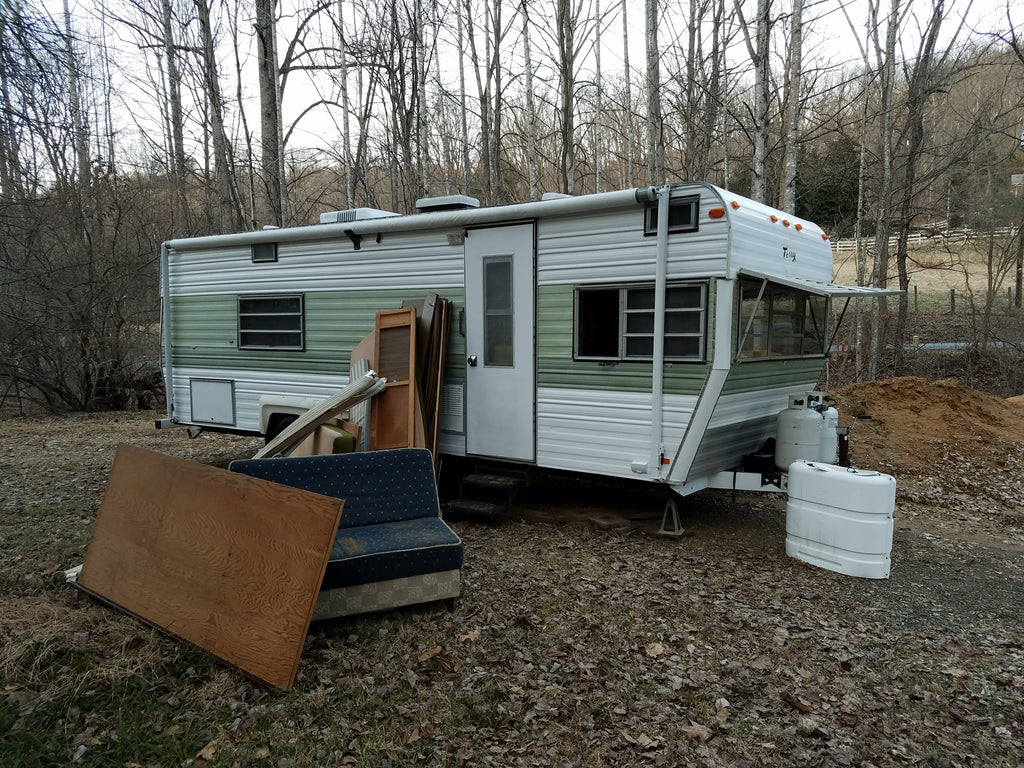 Alrighty! We've made some significant progress on our vintage camper studio project. I had originally been saying "demolition," but after getting in there and working, I think it's more accurate to call it a "deconstruction." The reason is I'm trying to keep the linoleum floor and the walls as intact as possible so that I don't have to do replace them. I'm hoping to put new flooring right over top of the existing linoleum and to simply paint over the walls and ceiling.. and *hopefully* wallpaper my desk area. You can see how the studio are is looking without the dinette set...
---
• Lauren Boggs Meslar
I am very excited to announce that in a few months time, we will have a new, just-down-the-hill-from-my-house beve studio - a renovated vintage camper! For years, even before beve "hq" moved out of our home, I have thought about other possibilities for its location. One of my brother's rentals? A shipping container? Nothing seemed to fit my needs or my budget. I finally rented two small rooms about ten miles away when we were trying for our second child and needed our third bedroom. I don't know why it took so long to realize, but a camper is a wonderful...
---
• Lauren Boggs Meslar
If you look at our past blog posts, you will read that last January, I intended to share one blog post a month during 2018. Well, I only managed that one January post all year! I also really let our social media slide, sometimes not even opening up Instagram for over a month. These probably weren't the wisest moves for my business and I definitely felt and feel self-conscious about those choices, but I think they were necessary to not feel totally overwhelmed this past year. Something I didn't mention in my January 2018 blog post, A Millennial Mom's Mantra: Pretty...